A rewarding career with Comfort-Air Engineering and Primo Plumbing!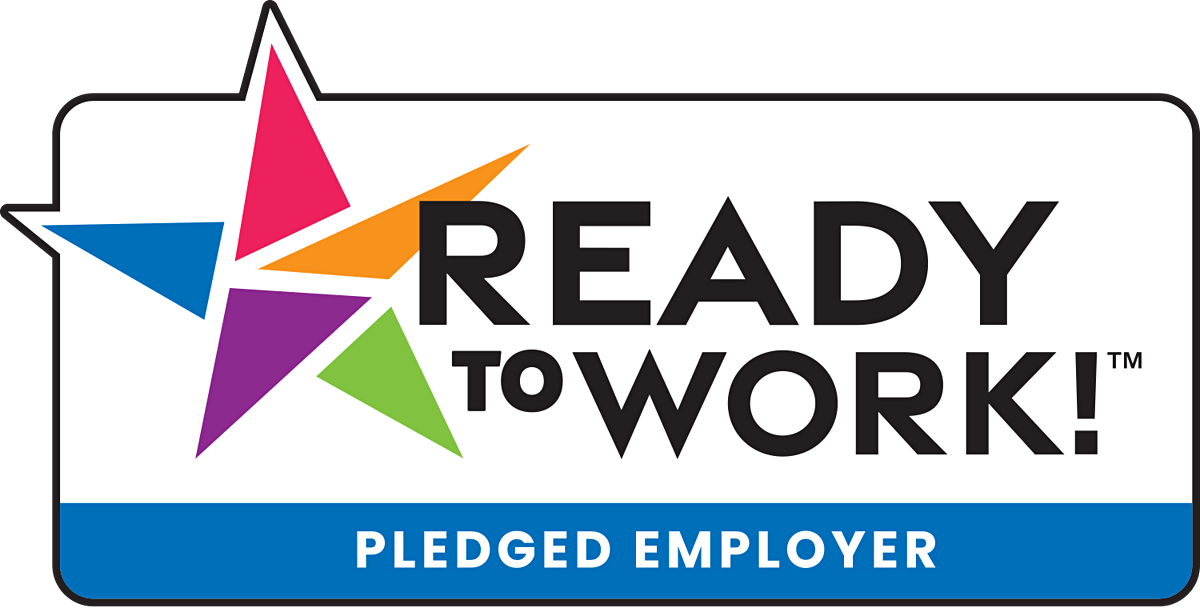 We are SA Pledged Employer
Ready to Work is an educational and job placement program to help thousands of San Antonians improve their quality of life.
Join us!
Comfort-Air Engineering, Inc and Primo Plumbing, Inc is a multigenerational family business in San Antonio, TX. Since its founding over 50 years ago, the family has perfected how they serve their customers and have an excellent reputation. The founders are brothers, who founded then Comfort-Air Engineering, Inc in 1964. The brothers wanted to design and build air conditioning systems for residential and commercial customers who lacked indoor cooling in the heat of Texas. The second generation took over the family business in 2000 and later combined it with Primo Plumbing, Inc, and continued designing and building mechanical systems for residential, commercial, and industrial customers.
Our Commitment:
To be the Contractor of choice by our customers
To be the Employer of choice by our employees
To be the Model of Excellence and Integrity for our industry
Second Generation of Freund Enterprises
2000
2007
Acquisition & Addition of Primo Plumbing, Inc.
Our Core Values
Family Environment
Self Motivated
Team Oriented
Grit / Tenacity
Protects our Reputation
Our Perks and Benefits
Health Insurance

Comfort-Air Engineering, Inc and Primo Plumbing, Inc offer medical insurance to all employees that qualify.

Dental Insurance

In addition to your smile, dental insurance helps you pay for dental care through a dental plan.

Vision Insurance

Driving to work, reading a news article, and watching TV are all activities you likely perform every day.

401K Retirement Plan

Comfort-Air Engineering, Inc and Primo Plumbing, Inc offer a company-sponsored retirement plan which can be an important piece of your retirement.

Vacation Time

Full time employees become eligible for and begin to accrue annual vacation leave after six continuous months of employment with the Company.

Paid Holidays

We love holidays just as much as you do and pay for six Federal Holidays.
About Comfort-Air Engineering, Inc and Primo Plumbing, Inc
Reasons to Join our Team
#1 Make a Career

With the continued growth of residential and commercial buildings, HVAC and Plumbing technicians remain highly valuable to install and maintain the plumbing, heating, and cooling systems. Besides, people will always be using air conditioners, heating systems, water softeners, and water heaters in the future (especially in Texas), which means that technicians will remain in demand throughout the years. The longevity of our technicians is roughly 10 years.
#2 Job Security
While smart systems are on the rise and our economy is wobbly, HVAC and Plumbing remain critical for home maintenance. Almost all homes in the U.S. have HVAC and Plumbing systems, and its maintenance is only possible through specialists. You won't need to worry about losing your job to automation or some unknown conditions with your skills. We have been in business for over 50 years serving the San Antonio area and surrounding areas.
#3 Make Positive Environmental Change
The primary role of our technicians is to enhance our customers' system efficiency. They further seek ways of addressing the adverse impacts that faulty systems have on our environment. HVAC and Plumbing Technician careers involve several tasks that ensure you're making positive environmental impacts. With licensed master plumbers and contractors on our staff, we are always trying to find ways to create a positive environmental change in our community and state.
#4 Training as You Earn
Our technicians get extensive on-the-job training, especially when you're an entry-level. As a result, within a short while, you'll have essential skills that will enable you to make an almost equal amount to other trained staff.